Student Process ONLINE TEST !
Examination conduction is quite different from an online class with quizzes. You will need a proper platform to manage and monitor an exam. Have a preview of lovemytest.com exam platform.
For more details, check the 'How it works' tab or visit the lovemytest homepage.
---
Students login to the system. (Pls scroll down to view other screens)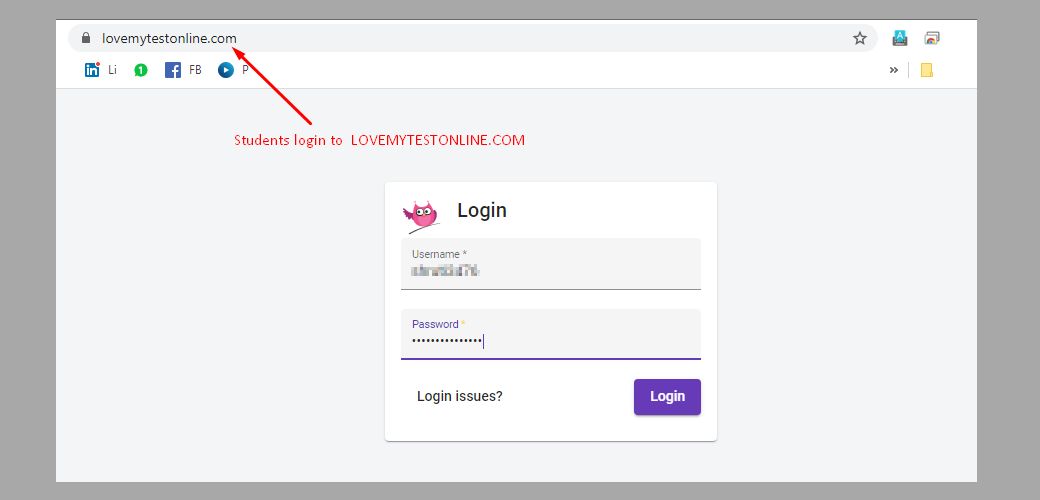 Students get a Dashboard with their alocated tests and instructions to start the test.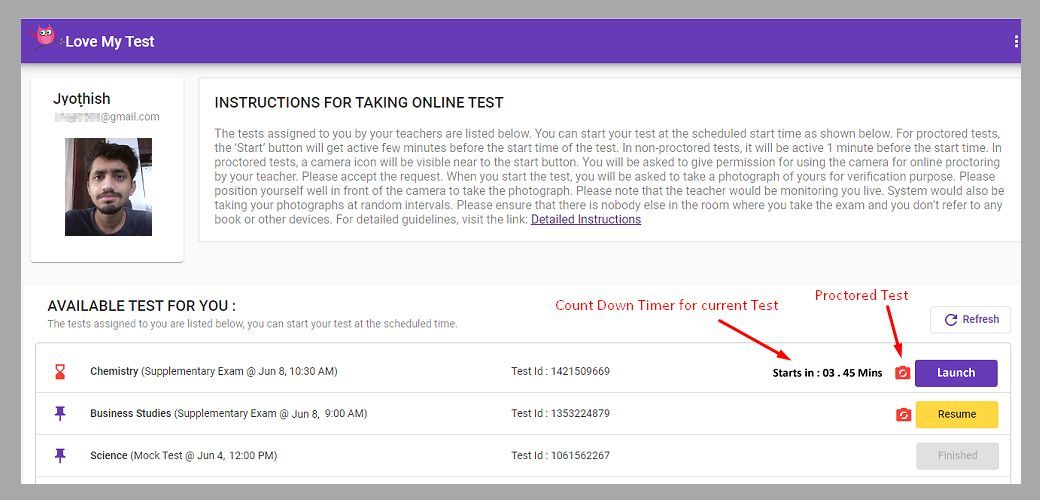 Students need to verify their credentials and take a photograph and upload it.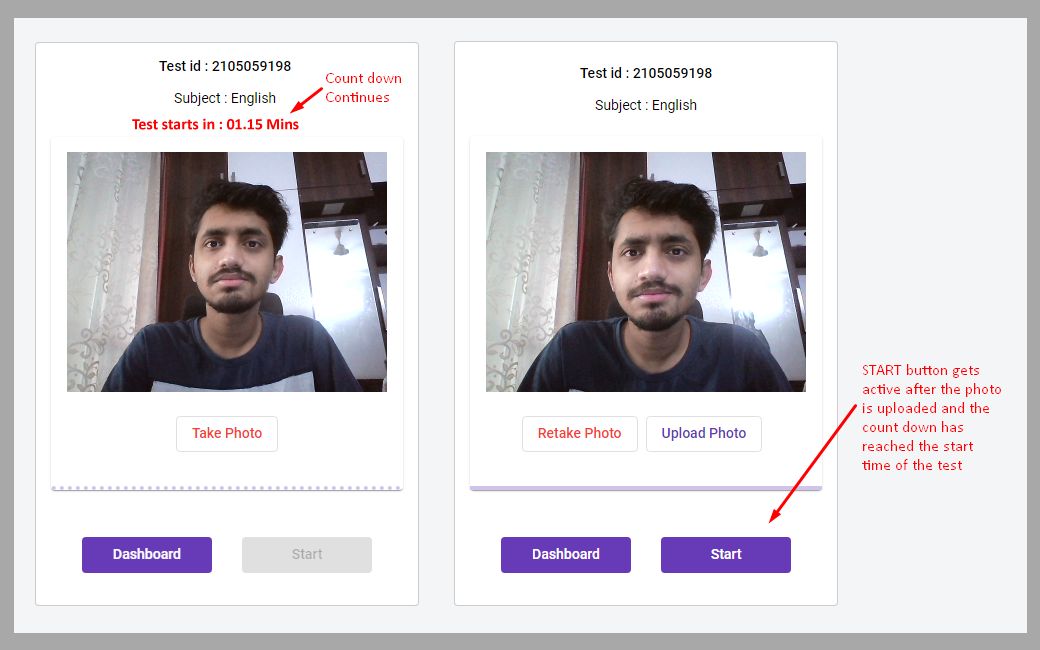 Students take the test by selecting the correct options.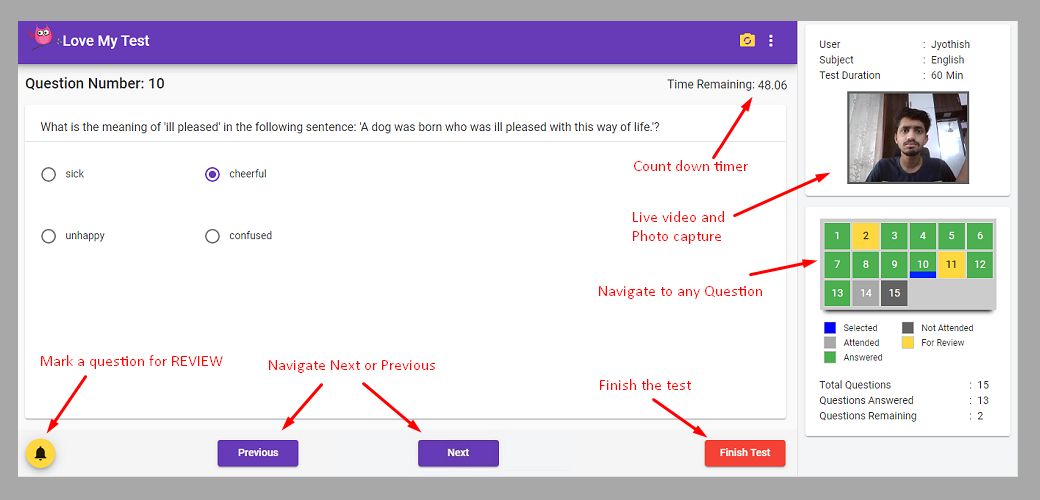 Student movements are tracked, they can't login from two devices simultaneously.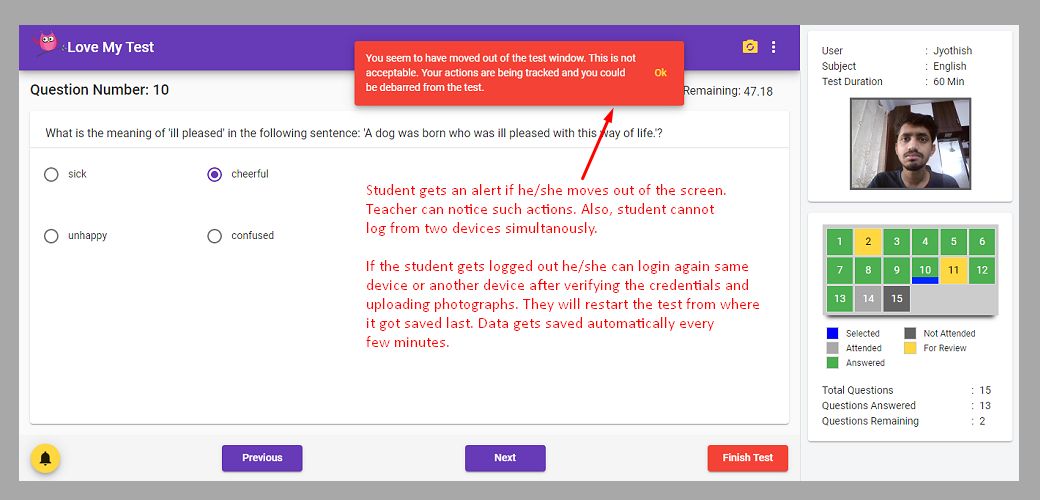 When a student finishes the test, he/she gets an alret about un-attempted questions.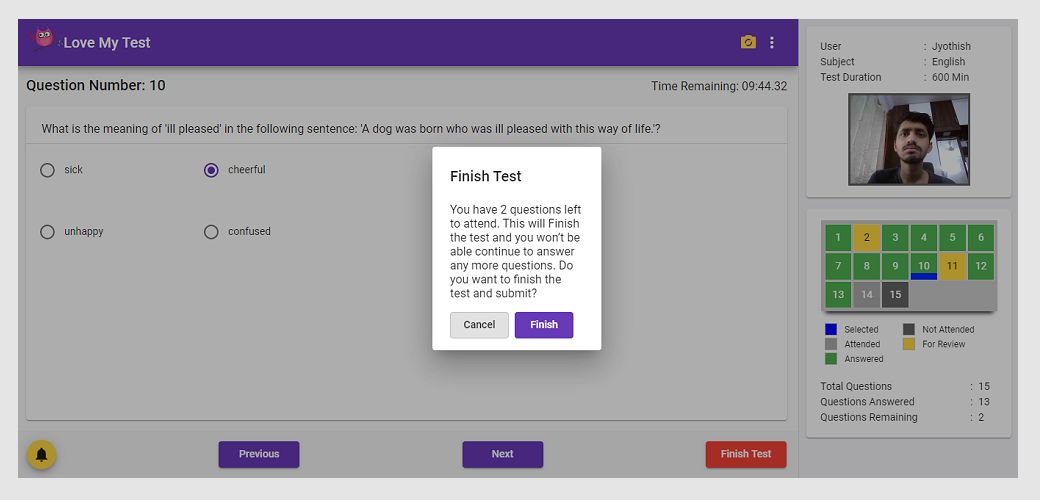 After submission student gets a message of test completion and can logout.

Mobile Interface Login pages.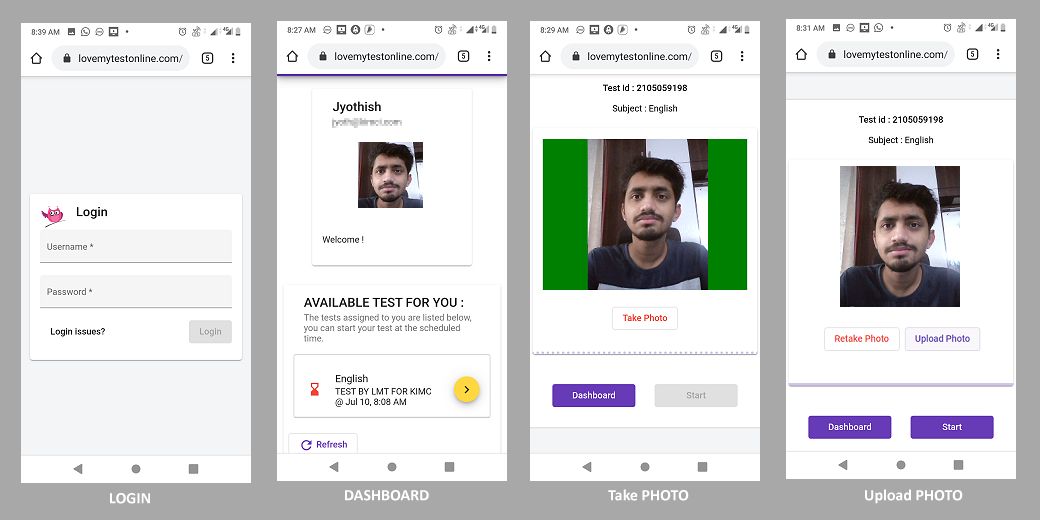 Mobile Interface Exam Pages.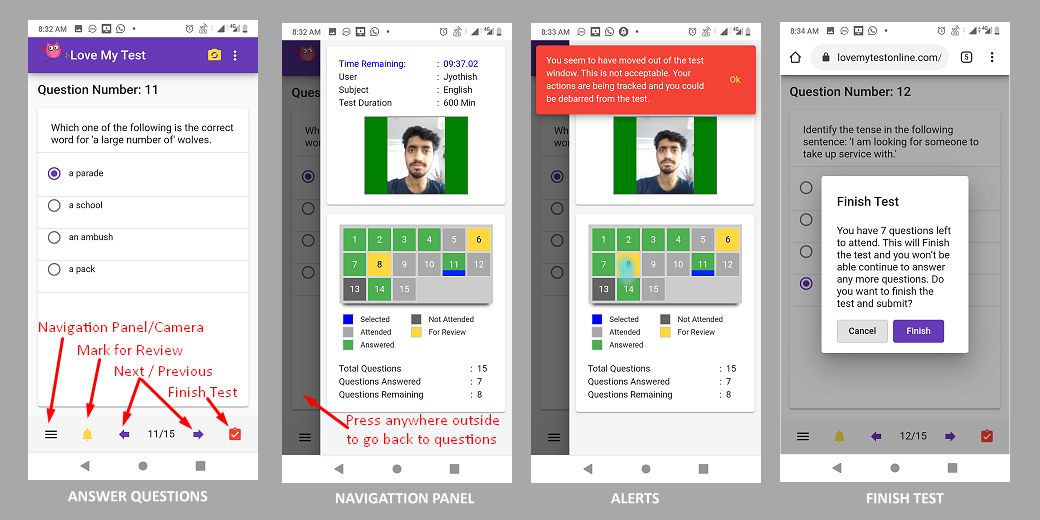 Viewing the Results
Once the teacher publishes the result, the 'Result' button will be activated on the student's dashboard.




Students can see a summary score sheet as below.




Individual questions, mark obtained and correct answers can be seen for objective questions.




For subjective questions, students will be able to view the marks, correct solutions, teacher's feedback if any and annotations.